Selecting the Right Siding Company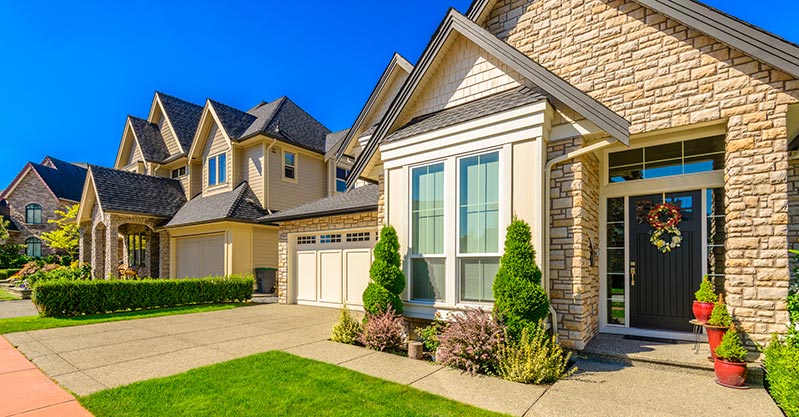 Most homeowners are concerned about paying too much for their home renovation projects. However, you should also be concerned about paying too little for your project. A remodeler who quotes you a low price may be cutting corners by using installers who lack experience. Although new installers need to learn the ropes, they don't necessarily have to learn on your home.
Sometimes paying a little more for an experienced remodeler can help you avoid future problems. When true professionals work on your home, your siding should be installed properly and will provide you with many years of satisfaction.
How Do I Choose the Right One?
Though it may be easy to find a contractor that offers siding installation, it is important to note that not all contractors are equal. In fact, there are others that promise you the moon, but the end results are nothing but shoddy work.
There are some key reminders that you should consider when choosing a contractor that will give your home the best siding, just as it truly deserves.
Materials Matter
First, there are the materials. There are many different types of siding made from various kinds of materials. There is wood siding that gives that traditional look, there is aluminum siding, which is prone to dents or scratching, and then there is the vinyl siding, which is the most popular and most logical option today, for its durability and practicability. Renovation Team offers high-quality vinyl siding that protect homes from the elements and add aesthetic value to houses.
Warranty is a Must
Another thing to consider when choosing a siding contractor is the warranty. Since the beauty and safety of your home is at stake, it is imperative to know the details of the warranty being offered by your contractor. We offer topnotch siding installation that comes with warranty to give our clients the protection that they truly deserve, so as not to waste their hard-earned money.
Flexibility is Key
Since it is your house that we are working on, it is but logical to follow through with what you truly want to achieve for your home. We put premium in keeping an open line of communication with our clients to fully understand what they really want to happen. With the different siding styles and color combinations, we see to it that we practice flexibility to provide you options on what best suits your house without veering away from what you want.
Get in Touch With Us Today!
As your trusted Renovation Team, we are all ears and very much eager to talk to you and get started with your home improvement project. Call us at (636) 939-1061 to get a free quote and take the first step to increasing the value of your home, today!