Asphalt Shingle Roofs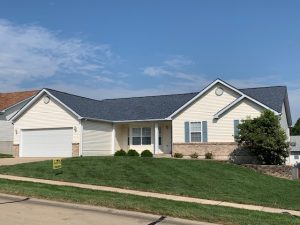 Asphalt shingles are the most popular roofing material throughout the country, due in large part to their easy installation and affordable cost. Manufacturers are now producing an impressive variety of shingle textures and colors, giving homeowners flexible design options to enhance their asphalt roof and their home's curb appeal. Renovation Team proudly installs high-quality asphalt shingles from GAF and Owens Corning.
Benefits of Asphalt Shingles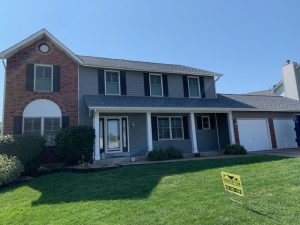 Asphalt shingles begin as a fiberglass or organic mat that is covered with a waterproofing asphalt coating and topped with ceramic granules to shield the mat from wear and the sun's harmful UV rays. Organic shingles contain more asphalt and are considered more rugged and flexible than fiberglass shingles but are also more absorbent and can warp over time. Their extra asphalt content also makes them less environmentally friendly. Asphalt shingles are available in three-tab, architectural and premium designer styles. Architectural and designer shingles are composed of two layers of shingle bonded together to add durability and create more visual depth.
Here's more about the benefits of this roofing material.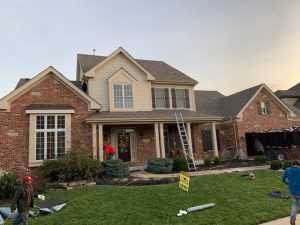 Cost. Asphalt roof shingles are moderately priced and installation cost is mostly influenced by regional differences in labor cost. Affordability is the reason nearly 70% of American roofing installations utilize asphalt shingles.
Durability. Asphalt shingles endure harsh weather conditions for decades, with actual lifespan determined by weather and environmental factors. While they may not last as long as metal and other materials, the shorter life can be offset by less expensive installation costs.
Versatility. Asphalt roofing is manufactured in a wide range of style options to look like high-end materials such as cedar wood shakes, slate and tile. Color options are equally varied, giving you the ability to coordinate with any architectural style.
Low maintenance. With proper installation, asphalt shingles require very little maintenance and damage can be repaired easily.
Schedule a Consultation Today!
As an Owens Corning Preferred Contractor, Renovation Team provides expert installation of asphalt shingle roofs throughout the St. Louis metro area. We invite you to call (636) 939-1061 to get started with a FREE consultation and quote, or fill out our contact form.