The Perfect New and Replacement Windows For Your Home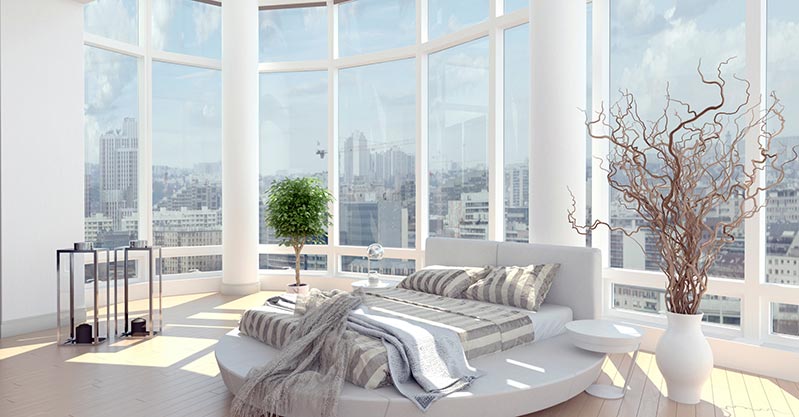 No two homes are alike, so their exterior components will always differ, especially when it comes to windows. There are always a plethora of factors that come into play when choosing the "ideal" windows for a home. Regardless of your location, size and type are crucial – for instance, you don't want to try squeezing a bow window in where a double hung will fit, or install a small window when a larger one promises a scenic view.
At Renovation Team, we believe that homeowners in the St. Louis metropolis deserve windows that are the perfect fit for their homes. That's why we offer a wide selection of premium window options and work with you to make the best selections. Whether replacement or new windows, we work with only leading brand manufacturers, such as CertainTeed®, VinylMax®, and Alside®, so you can be sure of lasting quality backed with stellar warranties to ensure your peace of mind.
Why Replace Your Windows
Replacing the old drafty windows in your home offers a myriad of benefits, both short and long term. These include:
Reduced monthly heating and cooling bills
Stay warmer all winter and cooler all summer
Minimized exterior noise infiltration
Redefine the curb appeal of your home
Increase the value of your home
As a BBB and Angie's List accredited company, Renovation Team is committed to handling your window installation using the latest professional techniques to ensure a quality and value that will last for years to come. Our window types include wood, vinyl, and fiberglass materials. We take great pride in our ability to deliver prompt, valuable results, and complete customer satisfaction in every project we undertake.
Get a FREE Quote Today!
Let your trusted Renovation Team work with you today to install the perfect window for your home. Give us a call at (636) 939-1061 to get started with a FREE consultation and quote on your project. You can also fill out our contact form and we'll get in touch with you shortly.