Renovation Team: Quality Roof Repair Services in St. Charles, MO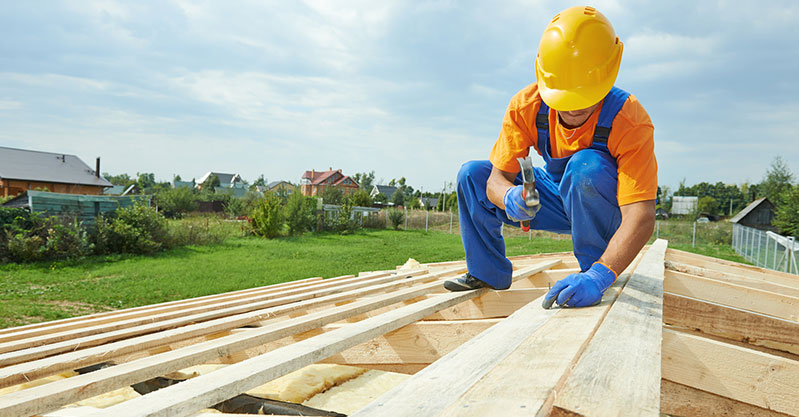 No one needs to tell you your roof is a hard worker. However, you may be reminded from time to time your roof isn't invincible. Day in and day out, it stands up to the elements, protecting your home from whatever the weather can dish out. Constant exposure to the weather can take its toll on a roof but you don't have to worry too much about roofing problems because you can rely on Renovation Team's roof repair services.
Why Repair?
At Renovation Team, we believe that roof replacement is not the only way to go when you're experiencing some roofing issues. Depending on certain situations, repairing a roof is the more practical choice.
So when should you opt for roof repairs? Repair work trumps replacements when:
The damage is small. You don't have to tear off your roof when the problem affects just a tiny portion of it.
Your roof is relatively new. Replace a new roof and you're wasting the years you could've gotten out of it. As long as your roof deck is not compromised, you should be able to resolve your roofing woes with some repairs.
You have to work with a budget. Sometimes, a complete replacement is just out of the question even when you need it. Roofing repairs will buy you some time until you can afford a full roof replacement.
Your Trusted Renovation Team
Formerly known as Midwest Contractors, Renovation Team is passionate about helping homeowners enhance their No. 1 investment: their homes. We understand the important role quality plays in roofing performance so we only do repairs using products from some of the most trusted names in the industry, such as Owens Corning, GAF, and CertainTeed. As a sign of our dedication to customer satisfaction, we are rated A on Angie's List and A+ on the Better Business Bureau.
Talk to Us!
To learn more about our repair services, just give Renovation Team a call at (636) 939-1061. You can also fill out our online form to request for a quote.